Meet Our Team

Jay has 23 years of experience with

Lyons

Tool & Engineering, Inc. He started out in 1995 as a shop employee, where he learned and excelled in multiple departments of machining. Jay attended Lawrence Technological University in Southfield MI, completing classes for Mechanical Engineering.

Since then Jay has become the Plant Manager, where his extensive experience with AutoCAD and other machinery allowed him to play a key role in the Fixture and Tooling Design at Lyons Tool. Jay and his wife Kristina have two children, Faith and Aiden. They enjoy spending their time outdoors or on their boat!

Kim, the Office Administrator, has worked with

Lyons

Tool & Engineering, Inc. since 2007, starting as assistant to Nancy Skerchock. In 2012 she received her Bachelor Degree in Management and Marketing. She was promoted to Office Administrator in 2016 when Nancy retired after 35 years.

Kyndra joined the

Lyons

Tool team in 2016 as the Assistant Office Administrator. During this time she completed her Bachelor Degree in Business with a focus in Human Resources. In 2017, Kyndra was appointed the Management Representative for the ISO Program.
The Lyons Tool & Engineering Team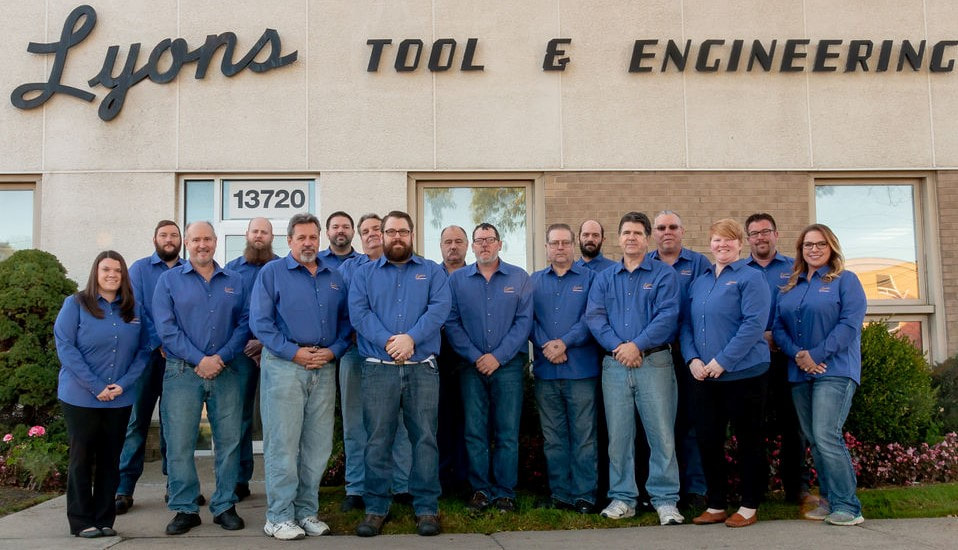 Over 200 years of experience combine to provide our customers with the highest quality products and services, on-time and defect free. We are always looking to improve our product, processes, and performance.